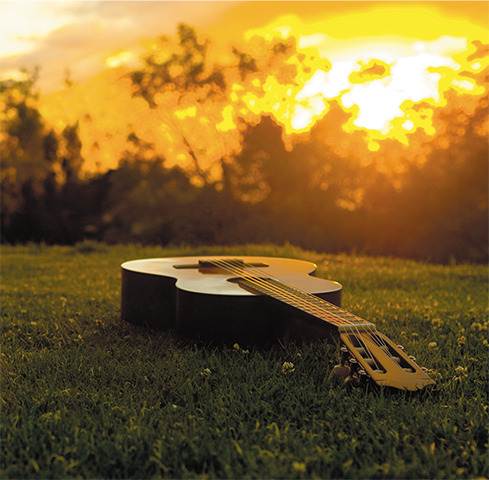 Music & Videos
Maui is very special, and there are so many amazing musicians who also call this place home that we've had the pleasure to perform and record with!  We are truly fortunate to be able to live our dream  in one of the most beautiful, friendly places on earth, and we hope you enjoy listening to our tunes.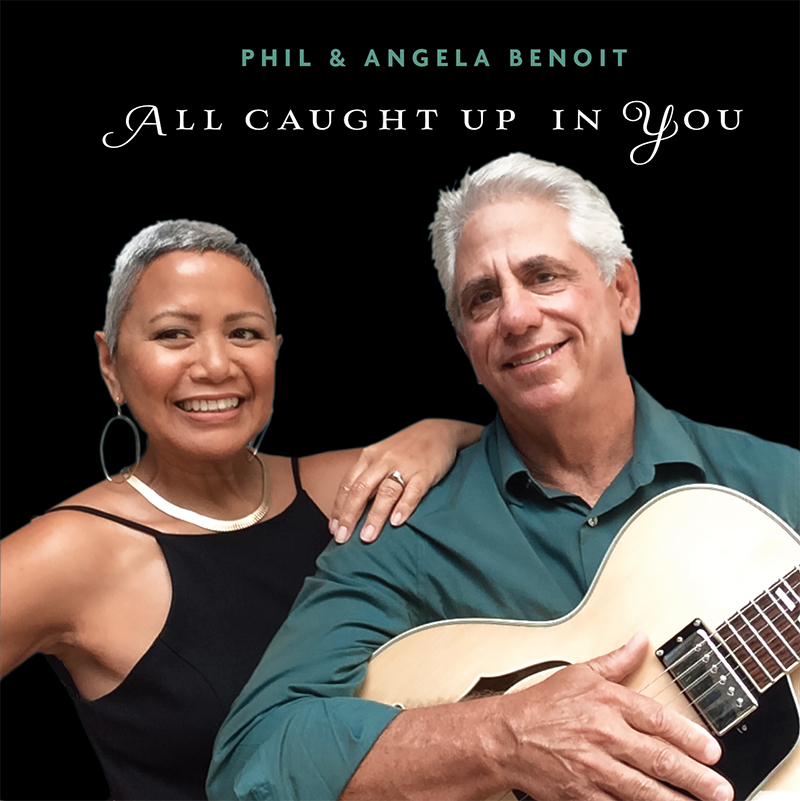 All Caught Up In You (2019)
On this their fifth release, Phil & Angela go for a bit more of an acoustic sound featuring original music, some choice standards and a tune written by Phil's brother David. There are also some surprise guest artists that add to a great mix of musicianship and fun.
Click to Listen to "Barcelona Nights"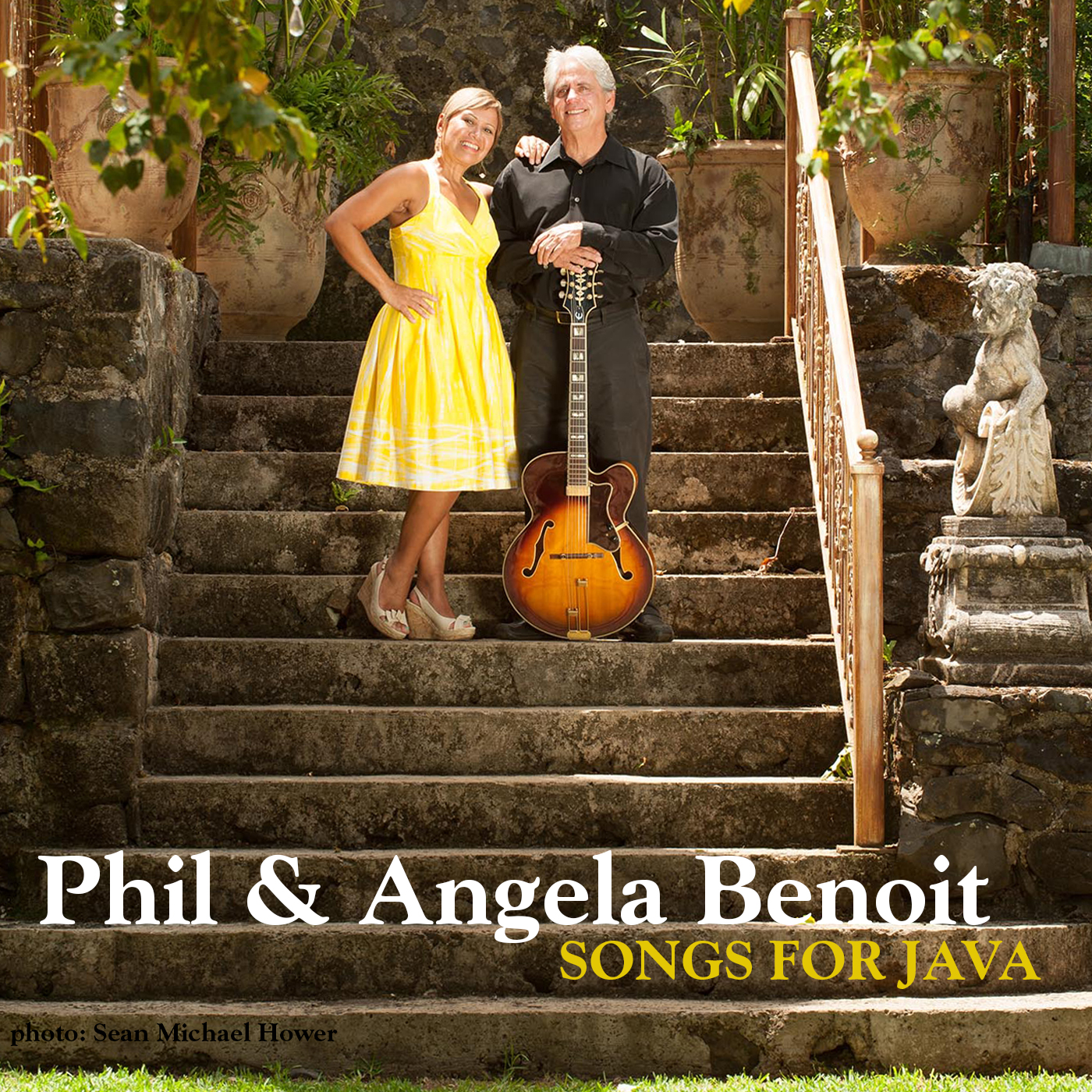 Songs For Java (2014)
This EP is the fourth recording for Phil and Angela with three tunes of hip, swinging music.   It highlights two new originals, "All Caught Up In You" and "Song For Java" – an instrumental bossa nova Phil wrote for their dog Java and featuring David Benoit on the piano.  All three songs are up-tempo, lively and candy for the ears.
Click to Listen to "Song for Java"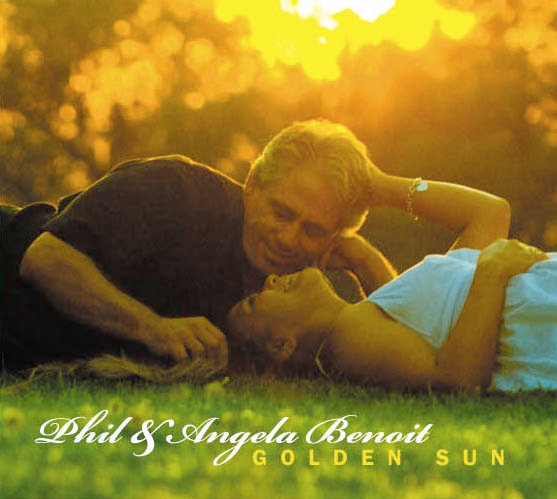 Golden Sun (2010)
Their most recent release features three original compositions (including the title track, "Golden Sun"), and is their most personal performance. Angela's heartfelt vocals, Phil's smooth guitar and beautiful arrangements from friend and bass player/producer Marcus Johnson make this a special collection of songs. The Benoits again collaborate with Phil's brother David, writing lyrics for his tune "Six P.M.". David also appears on the Bill Evans' tune "Waltz for Debby". The late legendary Grammy award-winning percussionist, Ralph MacDonald, also adds his flavors on several tunes. "Golden Sun" was also nominated for a Nā Hoku Hanohano award in 2011 and is popular among their followers.
Click to Listen to "Golden Sun"
A Man And A Woman, 2005 
This second release is full of fun tunes, great performances and cool artwork! Phil and Angela teamed up to write lyrics for David Benoit's "Swingin' Waikiki." David also performs on "Stella By Starlight" which features a guitar intro and outro by their late father, Bob Benoit. Angela really steps up her game here, and Phil is joined by his gypsy jazz bandmates on "What A Little Moonlight Can Do." It's a great listen with some stellar performances!
Click to Listen to "Moonlight Savings Time"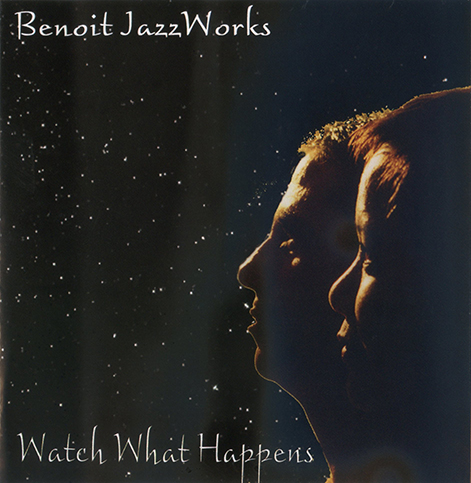 Watch What Happens (2001)
Phil and Angela's first release, features tunes from the Great American Songbook as interpreted by the smooth vocals of Angela Benoit. Also featured is David Benoit performing his composition, "Some Other Sunset." It was then that the Benoits came up with the name "Benoit JazzWorks" to signify all the great friends, musicians and behind-the-scenes personnel that went into this freshmen effort. Nominated for a Nā Hoku Hanohano award (the Hawaiian Grammys) for "Best Jazz Album", it has received great reviews and is easy to listen to.
Click to Listen to "Devil May Care"
"Phil and Angela are consummate professionals. Their repertoire is vast, from the Great American Song Book to Salsa and Bossa Nova, all of which is done with excellence and fine taste."
Paul Janes-Brown
Upcoming Shows & Concerts